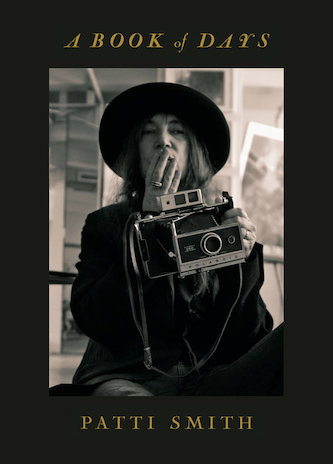 A BOOK OF DAYS
A deeply moving and brilliantly idiosyncratic visual book of days by the National Book Award-winning author of Just Kids and M Train, featuring more than 365 images and reflections that chart Smith's singular aesthetic—inspired by her wildly popular Instagram.
In 2018, without any plan or agenda for what might happen next, Patti Smith posted her first Instagram photo: her hand with the simple message "Hello Everybody!" Known for shooting with her beloved Land Camera 250, Smith started posting images from her phone including portraits of her kids, her radiator, her boots, and her Abyssinian cat, Cairo. Followers felt an immediate affinity with these miniature windows into Smith's world, photographs of her daily coffee, the books she's reading, the graves of beloved heroes—William Blake, Dylan Thomas, Sylvia Plath, Simone Weil, Albert Camus. Over time, a coherent story of a life devoted to art took shape, and more than a million followers responded to Smith's unique aesthetic in images that chart her passions, devotions, obsessions, and whims. Original to this book are vintage photographs: anniversary pearls, a mother's keychain, and a husband's Mosrite guitar. Here, too, are photos from Smith's archives of life on and off the road, train stations, obscure cafés, a notebook always nearby. In wide-ranging yet intimate daily notations, Smith shares dispatches from her travels around the world.
With over 365 photographs taking you through a single year, A Book of Days is a new way to experience the expansive mind of the visionary poet, writer, and performer. Hopeful, elegiac, playful—and complete with an introduction by Smith that explores her documentary process—
A Book of Days
is a timeless offering for deeply uncertain times, an inspirational map of an artist's life.
HOW DOES IT FEEL
Patti Smith, in
The New Yorker
, on her December 10 performance of "A Hard Rain's A-Gonna Fall" at the Nobel ceremony in Stockholm.
PATTI SMITH & MICHAEL STIPE PERFORM AT DEMOCRACY NOW!'S 20TH ANNIVERSARY
Patti Smith performed two songs Monday night at Riverside Church celebrating
Democracy Now!
's 20th anniversary. Smith opened with "Peaceable Kingdom," a song she wrote for Rachel Corrie, the American activist killed by an Israeli bulldozer in Gaza in 2003. Smith dedicated the song to the young artists who died in Friday's fire in Oakland, as well as young journalists and activists who have lost their lives. Michael Stipe of R.E.M. then joined Smith on stage to perform "People Have the Power."
DE PROFUNDIS
Singer and artist Patti Smith reads from Oscar Wilde's 100-page letter De Profundis, which he wrote during his two-year incarceration in Reading Prison. For the first time this notorious prison has opened to the public where artists, writers, performers and ex-prisoners have been responding to the work of Wilde and the environment of the prison itself. Exhibition curated by Artangel
Pathway to Paris in New York City
Jesse Paris Smith's organization Pathway to Paris will be holding its next concert event on September 19 at City Winery during Climate Week NYC . Please join the movement in turning the Paris Agreement into action. All proceeds to 350.org and United Nations Development Program.
Tickets are available at
City Winery
.
Maintaining the Momentum: A Call to Action on Climate Change from Pathway to Paris on Vimeo.
---
Patti Smith records "Fearfully in Danger" for Nico tribute albums
Patti Smith, her daughter Jesse Paris Smith and trio Soundwalk Collective have released a video of "Fearfully in Danger" for a new album of Nico's songs and poetry of Velvet Underground singer Nico.
Read more about the project at
Rolling Stone
---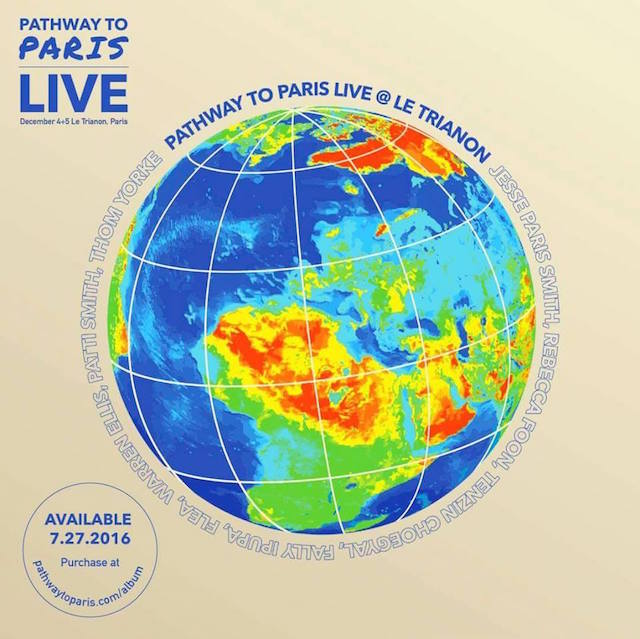 "PATHWAY TO PARIS: LIVE @ LE TRIANON" NOW AVAILABLE!
Pathway to Paris: Live @Le Trianon is now available for digital download from
www.pathwaytoparis.com/album
This album features 11 songs and 6 speeches chosen from 2 evenings at Le Trianon in Paris, December 4 and 5, 2015. The evenings were the final culmination of a year of concerts and events in the lead up to the UN Climate Change Conference(cop21) which took place in Paris November 30-December 12.
All proceeds of the album will go to 350.org and the United Nations Development Programme(UNDP Digital Platform
Thank you so much to everyone for all of your support.
FEATURING:
MUSIC AND WORDS FROM:
REBECCA FOON-JESSE PARIS SMITH-THOM YORKE-PATTI SMITH-TENZIN CHOEGYAL-FALLY IPUPA-FLEA-WARREN ELLIS-BILL MCKIBBEN-NAOMI KLEIN-DR VANDANA SHIVA-and JO SCHEUER from UNDP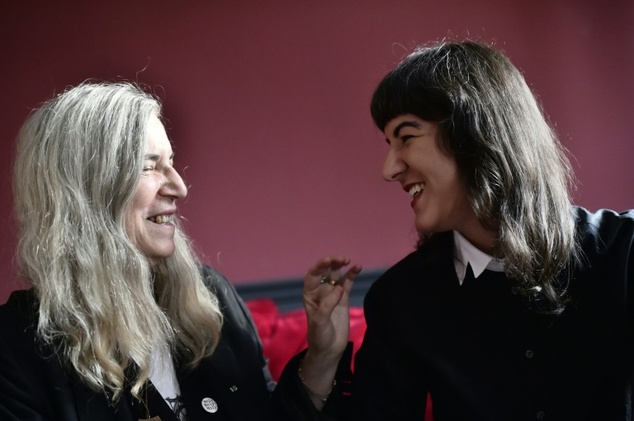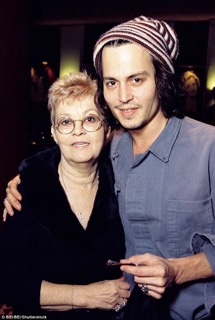 CONDOLENCES AND SOLIDARITY
Our condolences to Johnny Depp for the recent loss of his beloved mother, Betty Sue. Johnny has always been a devoted, generous son who selflessly magnified the quality of his late and beloved mother's life.
He extends that care to those in his sphere, of which I have been privileged to be among. He has proved himself to be a deeply sensitive, protective, and compassionate man. All who know him can attest to that.
His flaws, however human, do not include the impulse nor the capacity to inflict violence. Johnny Depp would never intentionally harm another human being.
Those who would suggest otherwise exhibit little regard for preserving and protecting family, reputation and any vestige of hope for fair and measured public scrutiny.
PATTI SMITH RECEIVES HONORARY DEGREE FROM WESLEYAN
Patti Smith was given an honorary doctorate by Wesleyan University at its 184th commencement. The University noted "Smith lends her support to many causes, believing it is essential to use one's creative powers to increase awareness of environmental issues, disease, poverty and human rights violations."
Read more about the ceremony on Wesleyan's
site.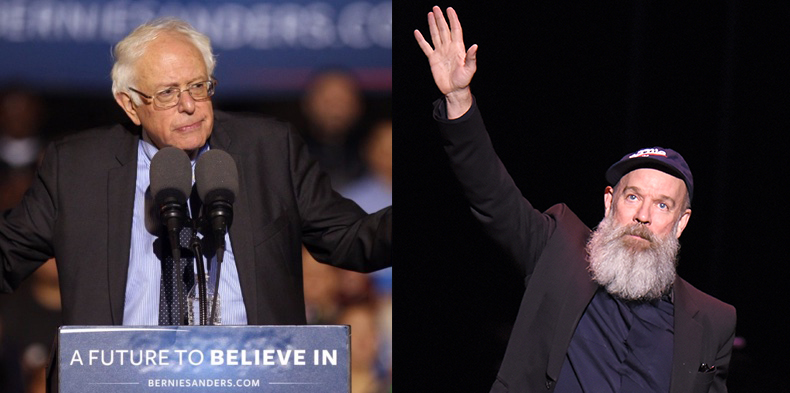 BERNIE SANDERS: AN HONEST CANDIDATE
"Over the years of traveling across the United States and outside America with my former band, I've discovered within myself an underlying but potent appreciation of justice and a common decency. Sanders voted against the Iraq war, pushed for LGBT equality and marching with civil rights leaders in the 1960s. I seek out leaders who represent themselves honestly and fairly and who share the same appreciation of justice... Bernie Sanders isn't worried about political expediency or doing what polls might say is the right thing to do. His moral compass is due north and that is exactly what we need right now."
—Michael Stipe.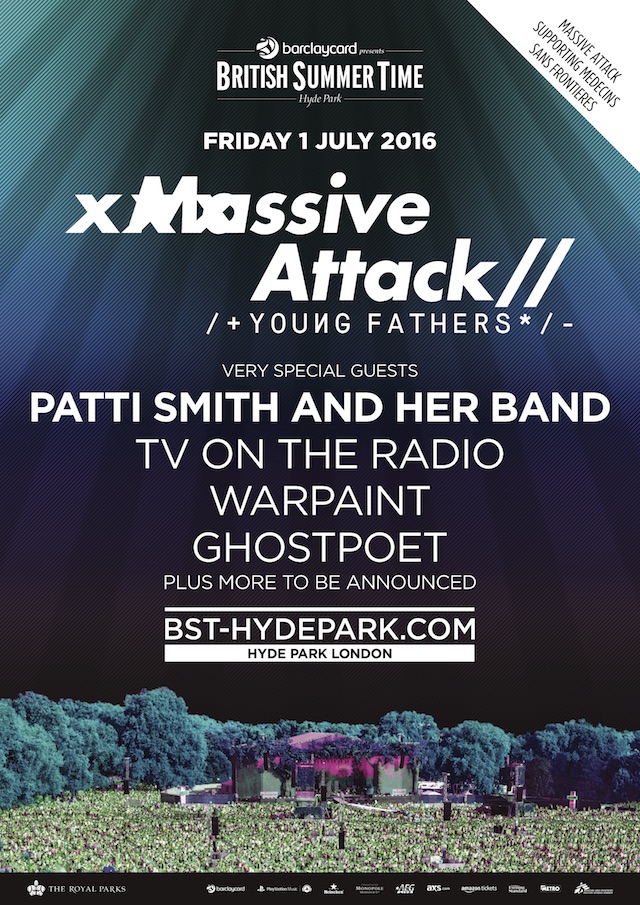 Patti Smith to Appear in London's British Summer Time on July 1
Patti Smith and her Band will perform in Hyde Park on July 1 as part of London's British Summmer Time. Massive Attack, TV on the Radio, and many great bands are on the bill.
Tickets and more information
here
.
---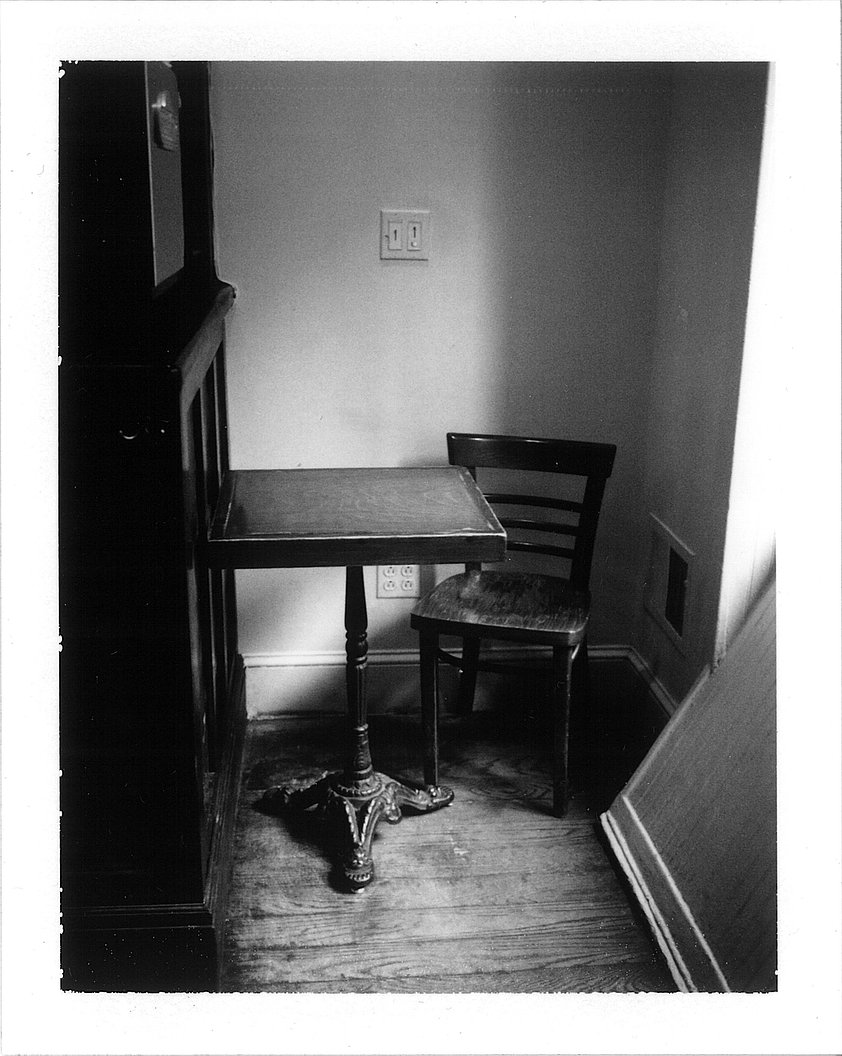 Café 'Ino, Bedford Street, 2013
Patti Smith's Eighteen Stations Art Show Opens in New York
Eighteen Stations
, opening March 3 at Robert Miller Gallery in New York City, revolves around the world of
M Train
, Smith's bestselling book released in 2015.
M Train
chronicles, as Smith describes, "a roadmap to my life," as told from the seats of the cafés and dwellings she has worked from globally. Reflecting the themes and sensibility of the book,
Eighteen Stations
is a meditation on the act of artistic creation. It features the artist's illustrative photographs that accompany the book's pages, along with works by Smith that speak to art and literature's potential to offer hope and consolation. The artist will be reading from
M Train
at the Gallery throughout the run of the exhibition.
Learn more about
Eighteen Stations
at
Robert Miller Gallery.
---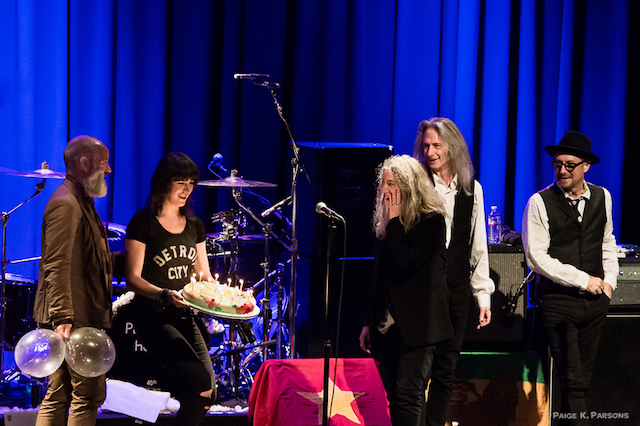 credit: Paige K. Parsons
Patti Smith Celebrates Her 69th Birthday in San Francisco
Patti Smith and her Band celebrated the New Year with a three-night stand at the Fillmore in San Francisco. On her birthday, the 30th, she was surprised with a glowing cake by Jesse Smith and Michael Stipe.
---
U2 Brings Patti Smith Onstage in Emotional Paris Concert
Vulture
reports that Patti Smith joined U2's concert in Paris on December 5, singing "Gloria" and "People Have the Power."
Jeff Goodell of
Rolling Stone
filed this
report
on the show.
---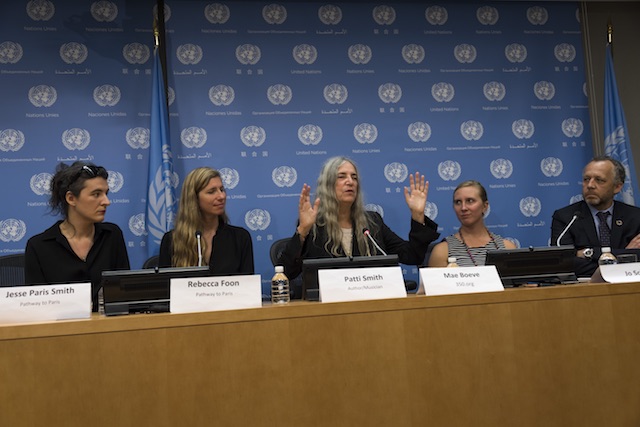 Patti Smith Participates in "Pathway to Paris"
Pathway to Paris
is a collection of artists, activists, academics, musicians, politicians, innovators coming together to make their voices heard at the UN climate talks in Paris in December 2015.
Patti Smith performed with Flea, Thom Yorke and Warren Ellis, reported by
Télérama
.
---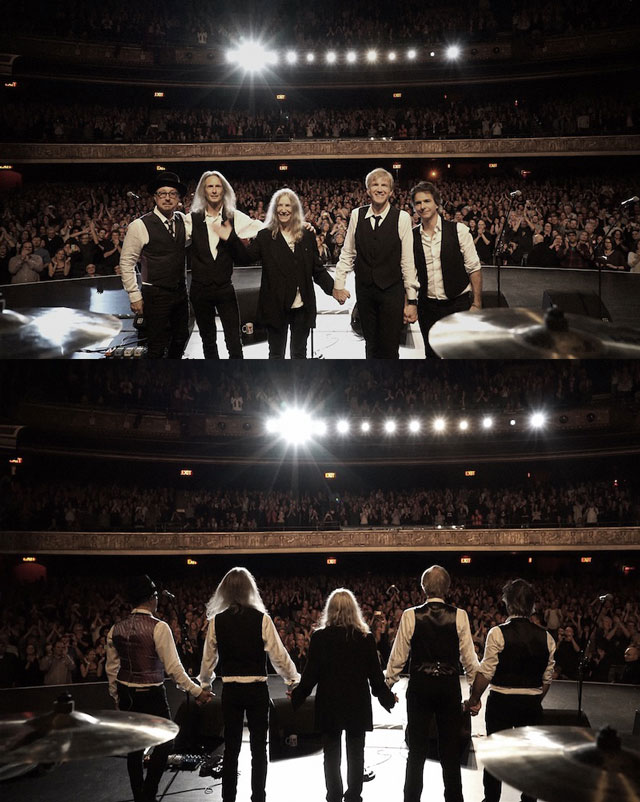 Steven Sebring
Patti Smith and her Band Celebrate the 40th Anniversary of "Horses"
The "Horses" tour made its way to the Beacon Theatre in New York City on November 10, the 40th Anniversary of the album's release. Photographer Steven Sebring catches the moment of the Band's grateful response to the crowd.
---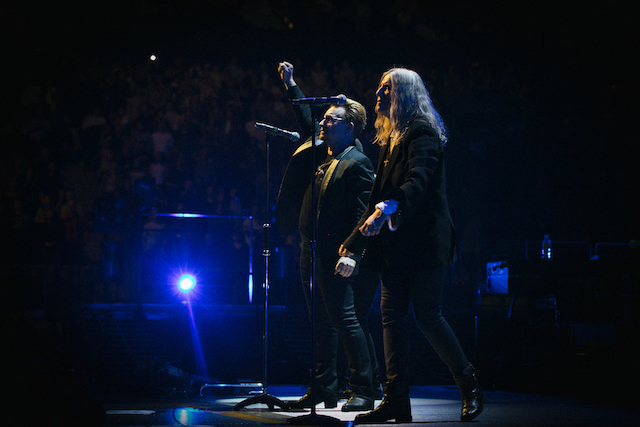 Sami Mosher
U2 Bring Out Patti Smith To Perform "Gloria" and "People Have the Power"
Patti Smith made a guest appearance with U2 at London's O2 Arena, singing "Gloria" and "People Have The Power."
See video at Pitchfork.com
.
Sami Mosher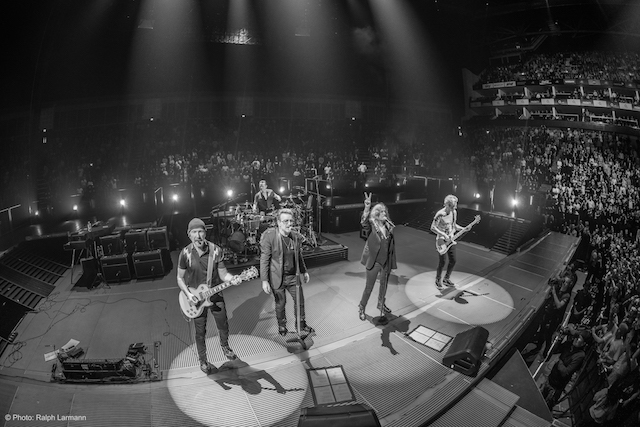 Ralph Larmann