NOAH
Patti and the Kronos Quartet recorded "Mercy Is" for Darren Aronofsky's new film
Noah
:

SON OF ROGUE'S GALLERY
Patti Smith has contributed a track to
Son of Rogues Gallery: Pirate Ballads, Sea Songs and Chanteys
, to be released this week by Anti Records.
Visit
The New Yorker
to read about the album and hear Patti's debut with Johnny Depp of "The Mermaid."

APRIL FOOL
Patti has shared the lyrics for
April Fool
with some of the inspiration for the song.

IN BOLOGNA

PATTI SMITH FOOTAGE
Dangerous Minds has some great recent Patti Smith video:
Dangerous MInds

PATTI SMITH: GUEST D.J.
Patti is interviewed and queues up a playlist at
NPR.

BANGA ENTERS THE CHARTS
Banga has debuted as #57 on the
Billboard charts.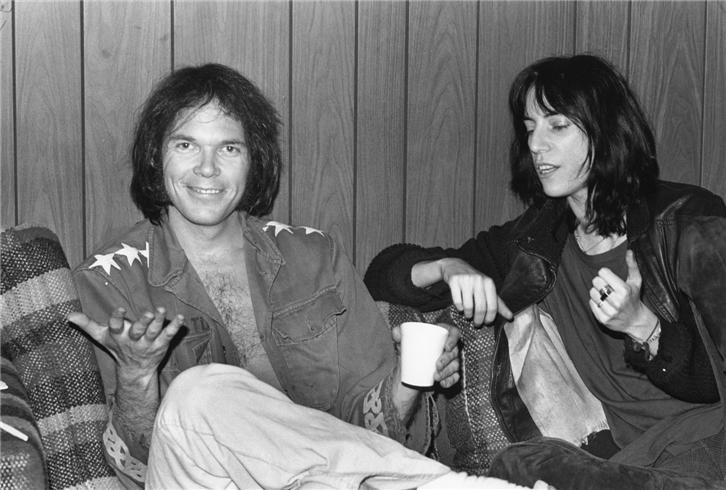 photo: Kate Simon
BANGA AND AMERICANA
On June 5, Neil Young and Patti Smith released new albums. Americana and Banga. Congratulations to all.
Patti Smith and Her Band with team up with Neil Young and Crazy Horse this November. Below are confirmed dates.
Nov. 23 - Montreal, Quebec, Bell Centre
Nov. 24 - Ottawa, Ontario, Scotiabank Place
Nov. 26 - Boston, Mass., TD Garden
Nov. 27 - New York City, N.Y., Madison Square Garden
Nov. 29 - Philadelphia, Pa., Wells Fargo Center
Nov. 30 - Fairfax, Va., Patriot Center
Dec. 4 - Bridgeport, Conn., Webster Bank Arena